In Sponsored education
Learn from key healthcare brands with a range of sponsored education to help your understanding of how to use and advise on products in the pharmacy.
Bookmark
Sore throats are very common and usually get better by themselves within a week.1
Understanding what your customers want from a sore throat treatment will enable you to recommend an effective product to relieve their symptoms.
Objectives
Learning objectives
Refresh your knowledge on sore throat
Understand what customers want from a sore throat treatment
Be able to recommend an effective sore throat treatment
Know when customers should be referred to their GP
Sore throat category
Sore throats are usually caused by a viral infection such as a cold or flu; they may also be caused by smoking.
A sore throat can also be caused by laryngitis, tonsillitis, glandular fever or a bacterial infection such as strep throat.1
Symptoms may include1:

Covid-19 and sore throat: In April 2022, the UK's official list of Covid-19 symptoms was updated to include sore throat.2
Did you know…
90% of pharmacists recommend Difflam Spray for sore throat.3
Customer journey
A study of 515 consumers carried out in May 2022 looked at the treatment journey of customers experiencing a sore throat.4 Click on the customer at each stage in the journey below to find out more.
SORE THROAT EXPERIENCE4
35% of consumers have had a sore throat in the past 6 months
Most tend to experience mild or moderate sore throat symptoms
LOOKING FOR HELP4
Most customers browse products themselves in the supermarket or pharmacy
They are more likely to speak to a healthcare professional when their symptoms become severe
INITIAL TREATMENT4
16% of consumers had not heard of spray and rinse products for a sore throat
Pain relief medication is the most common treatment used initially, followed by drinking plenty of fluids and using medicated lozenges
The research also looked at which factors are most important to customers when choosing a sore throat product.
What customers want from their treatment4
Which of the following are the two most important factors for customers when choosing a sore throat product?
Click on the two you think are correct.
When choosing a product to manage a sore throat, customers want a product which eases the pain and reduces inflammation. For customers who use a spray product, as well as wanting to ease pain and inflammation, they also want a product that is clinically proven to be effective.
The Difflam range
Difflam products are only sold in pharmacies and are available in 3 different formats.
Click each image to find out more.
Difflam Spray delivers fast-acting sore throat relief for all the family and is suitable for children of all ages

Mint flavoured Difflam Sore Throat Rinse can be used as a mouthwash or gargle by adults and children aged 12 and over
P, BENZYDAMINE HYDROCHLORIDE 0.15%
16% of consumers who haven't used spray or rinse products mentioned that they had not heard of these types of products before.4
This suggests there is a role at the pharmacy counter to raise awareness of different treatment formats and how they work to tackle sore throat.
The Difflam range of products can be recommended for all sore throats – from mild to severe. Each product in the range contains benzydamine hydrochloride, and has a triple action to ease pain and reduce inflammation5 – those key customer concerns.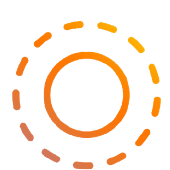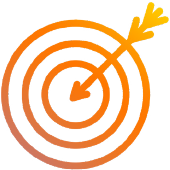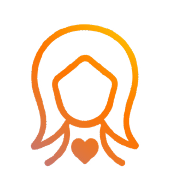 The Difflam brand is perceived positively by consumers aware of the brand. More than 75% consider Difflam to be a trusted, easy-to-use brand which eases the pain and inflammation caused by sore throat symptoms and provides quick relief.4
Customer conversations
When customers come to you for advice on their sore throat, or to purchase a product, there is always an opportunity to add value, even with just one or two questions.
For example, you could explore what format your customer might prefer.
Do they want a fast acting, on-the-go format?

Research shows that sore throat relief sprays and lozenges are more likely than rinse products to be considered easy and convenient to use.4

Do they want something that gets straight to where it's needed, where a product from the Difflam range might help?

Consider asking open questions to avoid one word 'yes' or 'no' answers and find out more detail.
For example:
How long has your throat been sore?
What have you tried so far?
If a customer is buying sore throat lozenges, you could highlight that there are different formats that might suit them better. For example, customers tend to initially become aware of Difflam Spray due to it being recommended by a pharmacist,4 as it's only available behind the counter, so it could be useful to highlight this as an option.
Once you have found an appropriate product, you can offer additional self-care advice.
Suggest that the customer avoids hot drinks, which can exacerbate pain, and recommend that they try eating cool or soft foods.
Put your learning into practice
Sam is in his 40s and is a regular customer in your pharmacy. He comes to the pharmacy counter having self-selected some GSL throat lozenges. He asks if there is anything better you could recommend that will work quickly to ease his sore throat.

You ask Sam some questions to find out more about his symptoms. He explains that he has had a cold for a couple of days. His throat feels very painful and uncomfortable, especially when swallowing, and he would like something that will work quickly. Sam isn't taking any prescribed medicines.
Which of the following would you do?
Click on the option you would recommend.
When to refer customers1
Customers should be referred to their GP if they:
Have a sore throat that doesn't improve after a week
Often get sore throats
Are worried about their sore throat
Have a sore throat and a very high temperature, or feel hot and shivery
Have a weakened immune system, e.g. they have diabetes or are receiving chemotherapy
A severe or long-lasting sore throat that could be a bacterial throat infection such as strep throat.
Click finish to complete this training and take the assessment to test your knowledge
---