In OTC Category Reviews
Follow month by month updates on topics including asthma, mental health and skin conditions and be able to provide informed advice to customers at the counter.
Bookmark
Carbon emissions through transport, heating, lighting and procurement of medicines and other goods, with transport alone within the health sector estimated to emit 3.4 million tonnes of CO2 each year (18 per cent of all healthcare emissions).
As a result, the healthcare sector is under increasing pressure to deliver services in more environmentally sustainable ways and has responded with a range of initiatives, such as the Greener NHS project setting the NHS the challenge of becoming the world's first completely net carbon zero health service by 2045.
With climate change continuing to dominate the 'green' agenda, savvy shoppers are also looking to put their money where their morals are when it comes to reducing their consumer impact on the planet – including asking for more sustainable healthcare products and services and encouraging pharmacies to add in-store recycling schemes to their offering.
"We can all do our part, making small changes to benefit the environment, and recycling beauty products is a great place to start," says Nick Drewe, founder of online discounts and coupon platform wethrift.com.
Top tips
Clean out your product
Dismantle the product and separate each material out. Once this is done, thoroughly wash out any residue and leave to dry. If the material is paper, cardboard or glass, it can be recycled in most household recycling bins.
Brush up on your knowledge of what can and cannot be recycled
Pumps and some bottle caps can't be recycled, so make sure they are removed and binned before recycling. Product labels should be removed as they cannot be recycled either. Makeup brushes, palettes that contain mirrors or magnets, and mascara brushes are also in the 'non-recyclable' category. Although usually made of glass, nail varnish bottles cannot be recycled due to toxins used in the product formulas.
Re-use items if possible
Leftover tubs and jars can be used as storage or as containers when making homemade face masks, etc. Spray bottles can be used to mist and water houseplants.
Find your nearest drop off point
Even if your own pharmacy doesn't have them, some high street retailers have recycling schemes to prompt customers to become more environmentally friendly. Schemes such as TerraCycle have made recycling simple by providing a local drop off point for all kinds of empty products and packaging.
Sustainable swaps
As well as adopting recycling practices, in recent years consumers have become more comfortable buying products they perceive to be natural or more sustainable – from items made with non-plastic packaging and materials, to bamboo toothbrushes and environmentally conscious sanitary wear.
Even if some of these come with a higher price point, with more retailers stocking them, they are becoming increasingly accessible to consumers – something that pharmacy can capitalise on.
Reusable sanitary items are one such product line, with the overarching aim of reducing waste by replacing plastic-containing disposable period wear with sustainable alternatives. According to reusable period wear brand Wuka, 200,000 tonnes of disposable pads and tampons are sent to landfill every single year in the UK, yet just one pair of fully leak-proof period pants can save 200 single-use disposables from going to landfill or polluting our oceans.
Registered by The Vegan Society and approved by PETA, Wuka uses Global Organic Textile Standard (GOTS) organic cotton, biodegradable and compostable Tencel Modal made from sustainable beech trees, and a product called Econyl made from ocean plastic waste in its period pants. Two of its products – Wuka Stretch and Wuka Flex – are specifically designed in multi-size options to allow retailers to cater to a range of customers without needing to carry a huge amount of stock.
Another single-use product that has long been ready for a more sustainable design is the humble pregnancy test. When Lara Solomon discovered some 12.5 million home pregnancy tests are completed in the UK each year, she decided to address this with the launch of the Hoopsy eco pregnancy test, made from 99 per cent paper, in 2022.
Registered with the Medicines and Healthcare products Regulatory Agency (MHRA) and available to be stocked in pharmacies, the tests have an hCG sensitivity of 25mIU/ml and are over 99 per cent accurate from the day of the expected period. Once used, the paper test can be cut in half, with the urine sample section going in the bin and the other half in paper recycling. Its cardboard packaging can be recycled in paper recycling and the pouch the test comes in can be recycled with soft plastics at many supermarkets.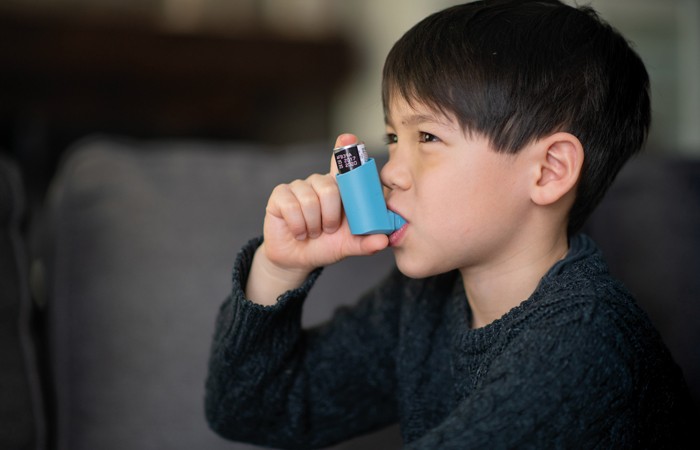 Inhaler recycling
With figures from the charity Asthma UK showing that 5.4 million people in the UK are currently receiving treatment for asthma – 1.1 million children (one in 11) and 4.3 million adults (one in 12) – it is clear that a lot of inhalers are being used and discarded every year.
Since inhalers cannot be recycled or disposed of with household waste, pharmacy teams should encourage patients to return their used inhalers to the pharmacy to be incinerated with medical waste. Landfill disposal is harmful to the environment, in terms of both material waste and greenhouse gas emissions from residual gas from used canisters being released into the atmosphere.
default card view
Medicines waste
Pharmacy teams are also in a prime position to advise customers about the importance of minimising medicines waste.
"It's estimated that around £300 million worth of medications are wasted each year in the NHS," says Dr Honey Smith, GP and co-chair of Greener Practice, the UK's primary care sustainability network. "That would pay for 31,000 NHS hip operations or around 9,000 nurses employed at a hospital for that same year. And that wasted medication also has a huge cost to the planet, equating to about 50,000 tonnes of carbon dioxide emitted unnecessarily from the manufacture of those medicines alone, not to mention the carbon cost of disposal."
So, what can pharmacy staff advise their customers to do to help change this? "Firstly, remind patients to only order the medication they need each month," says Dr Smith, "and check their medication before they leave the pharmacy so that it can be returned and used for someone else if they don't need it. Secondly, if someone is being prescribed medications that they are not taking, suggest that they talk to their GP about whether these are still the right doses and treatments for them.
"Thirdly, if people have medication at home that they are never going to use, you can ask them to return it to the pharmacy for safe disposal. Wasted medication put in bins or flushed down toilets will get into our soil and pollute our waterways, causing danger to wildlife and fish, and through getting into our food chain, causing risk to us too – for example, by stopping antibiotics working. Packaging or products containing medication residues – for example, medicine bottles of painkillers or antibiotics, contraceptive and HRT patches and gel containers, etc – also need to be returned to the pharmacy for safe disposal, as residues of hormones in the water are bad for fish health and may get into our food chain, and medications such as some commonly used painkillers are toxic to some birds."
Finally, Dr Smith says there might be alternatives or changes to medication that the patient could talk to their doctor about. "Physical activity, for example, does far more good overall than many medications that can be prescribed, dramatically reducing the risk of a huge number of conditions, and usually without side effects," she says. "Exercise in nature is even better for us, boosting our immune systems, improving our mental health and connecting us with the natural world so that we might care for it better."
Alongside these top tips and swaps, pharmacy staff can play a role in minimising waste. For example, the Greener NHS National Programme recommends:
Reduce: turn off equipment, put lights out and close doors to reduce energy consumption
Reuse: avoid using single-use items. Bring your own reusable cups, bottles and cutlery
Recycle: be aware of proper healthcare waste management practices; use the appropriate bin for paper, plastic and food waste
Replace: walk, cycle or use public transport when possible.
As with so many seemingly huge initiatives needing global attention, we all have a part to play, and every small step we can take is worth it as it all adds up to a bigger collective benefit.
default card view
Sponsored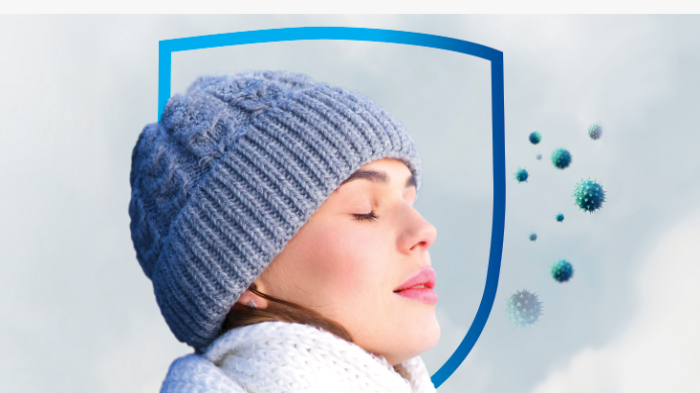 Sponsored education
Learning for the pharmacy team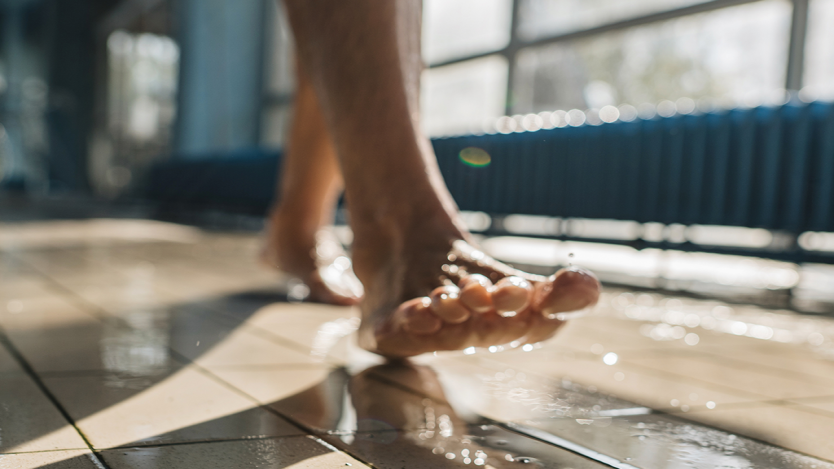 Sponsored education
Discover different treatment options for warts and verruas and when to recommend them to your customers, based on their individual needs
Record my learning outcomes
OTC Category Reviews
Follow month by month updates on topics including asthma, mental health and skin conditions and be able to provide informed advice to customers at the counter.
In OTC Category Reviews
Follow month by month updates on topics including asthma, mental health and skin conditions and be able to provide informed advice to customers at the counter.
Bookmark