In OTC Category Reviews
Follow month by month updates on topics including asthma, mental health and skin conditions and be able to provide informed advice to customers at the counter.
Bookmark
It's no secret that the coronavirus pandemic accelerated a coming shift into a predominantly digital world. Across the UK, people now rely significantly on technology for work, education and entertainment. Nowhere, it seems, is immune from this digital takeover, least of all the healthcare industry.
Indeed, as of 2022, there are over 318,000 health applications available, a number that has doubled in the past two years, according to pharmaceutical company IQVIA's report, The Growing Value of Digital Health in the United Kingdom.
These apps range from providing services such as virtual doctor appointments to allowing people to manage their own symptoms. Where once any medical advice that didn't come directly from a healthcare professional was deemed immaterial, these days it's given a lot more credence – and for good reason.
"We are finding evidence of a growing maturity of digital health tools in mainstream medicine," explains Murray Aitken, IQVIA senior vice president and executive director of the IQVIA Institute for Human Data Science.
"While there has been a significant growth in apps and digital health tools since 2013, we are beginning to detect improved quality of the digital health tools in the management of health conditions. These quality improvements result in robust evidence of their impact on patient outcome and subsequent inclusion in clinical practice."
Asides from providing easily accessible, well-researched information and advice, these apps are also working to break down health barriers by broadening access and improving an individual's education.
"We strongly believe that access to medically credible information is imperative because it helps people better understand their bodies, destigmatises taboo topics related to their health and improves their health literacy," says Dr Claudia Pastides, general practitioner and medical director at Flo Health, a period and ovulation tracking app which uses AI powered tech, personalised insights and tailored support for women and people with a uterus.
But it's not just health apps that are having an impact. Technology is being used across all areas of the healthcare industry to manage a range of illnesses. From diabetes to championing accessibility to simply ordering a repeat prescription, here's a look at some of the most significant digital influences in the sector.
default quote view
Digitising diabetes
One of the most important ways for those who suffer from diabetes to maintain their health is to consistently test their blood sugar levels. In the past, this has involved people with diabetes having to carry significant amounts of kit with them to perform finger prick tests up to five times a day. New developments in technology, however, have since made it a lot easier to keep glucose levels in check.
Flash monitors or continuous glucose monitors (CGM) use a sensor – a small device which can be attached to a user's arm or stomach to record how much glucose is in the fluid underneath the skin. The results will show on a 'reader' or via a smartphone app.
If a patient has a CGM, the sensor will send results to their phone every few minutes. With a flash monitor, they will need to scan the sensor with their phone to see any results.
"There's an app on your phone and you link it up to a sensor via Bluetooth," explains Max Rossiter, a 24-year-old who suffers from type 1 diabetes and uses the Abbott Freestyle Libre 2 – currently the only type of flash monitor.
"You can program it, so it provides you with alarms if your glucose goes too high or too low. Obviously, these days everyone has their phones around them all the time and it's so useful to interact with your diabetes on an intimate level."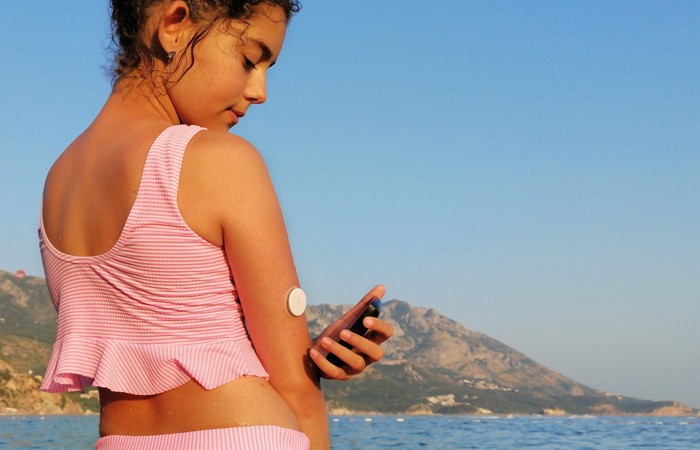 Guidance published by NICE in April 2022 stated that everyone in England with type 1 diabetes will be offered the opportunity to have a flash glucose monitor.
Furthermore, NHS Digital now offers free digital resources for those suffering from the condition. My Type 1 Diabetes offers "tailored advice and information created by NHS experts and people living with type 1 diabetes". Participants will be able to access information, videos, articles and online courses. Alongside all adults living with type 1 diabetes, the programme is also available for friends, family and carers. It does not require a referral from a healthcare professional.
default card view
What's app?
Launched in late-2018, the NHS App is the most downloaded free app in England, with a sharp increase of users from 200,000 in January 2020 to 16 million in September 2021. This rise was largely attributed to the coronavirus pandemic as well as the introduction of Covid-19 vaccination records needed to travel and enter large venues.
"The NHS App played a central role in the fight against Covid-19, helping to enable international travel and access to major events," says Simon Bolton, interim chief executive at NHS Digital. "It has also changed the way millions of adults in England access healthcare services in the three years since its launch, with people using the NHS app to book GP appointments, order repeat prescriptions, access the NHS Covid Pass service and register organ donation decisions."
Users are also able to access their medical records, conduct health assessments, arrange and conduct video appointments with healthcare professionals and nominate a pharmacy to collect electronic prescriptions (see boxout). Services have proved to be popular. Indeed, from June to September 2021 app users have ordered almost 3.2 million repeat prescriptions and booked more than 268,000 appointments, according to NHS data.
"These huge numbers show we are already putting health services directly into the hands of the public," says Professor Jonathan Benger, digital citizen portfolio lead at NHS England. "That offers us a great opportunity to use these channels to reduce demand on frontline services, give patients access to quicker and more effective care at their fingertips and save the health and care system time and money."
An improvement for everyone?
Of course, a digital transition is not welcomed by all demographics. In fact, research published by Lloyds Consumer Digital Index in 2019 showed that 55 per cent of over 65s lack at least one essential digital skill and 53 per cent of over 65s still have none of the foundational digital skills they need.
As a result, fears many older people will be excluded from vital services as they transition to smartphone applications are growing.
"The need for apps is spreading across society and in many cases, it is impossible to access the same level of service unless you download the required app on a smartphone," says Dennis Reed from the over-60s campaign group, Silver Voices.
"There are often no alternatives publicised, and you are made to feel like a dinosaur if you refuse to embrace the app culture."
From March 2023, patients should also be able to access their hospital appointments via the NHS app, something Dennis is worried will further exclude older people who are not as confident when it comes to using technology.
"The drive towards apps excludes many older people and is clear age discrimination. Many older people do not own smart phones, or if they do, only use them for phone calls. Many of us also struggle with the keen eyesight and dexterity required to manipulate small screens."
Pharmacy staff can be on hand to help elderly customers who may struggle using the necessary technology by initiating conversations or putting up displays around the store. Health campaigns are also a key opportunity to spark discussions. In particular, Get Online Week which takes place annually every October with the aim of improving digital access and skills.
default card view
Sponsored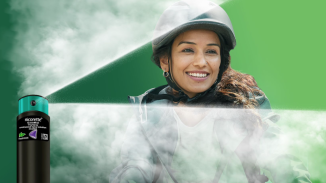 Sponsored education
Help vapers find a path to a nicotine-free life when they are ready to quit with the first NRT product licensed for this indication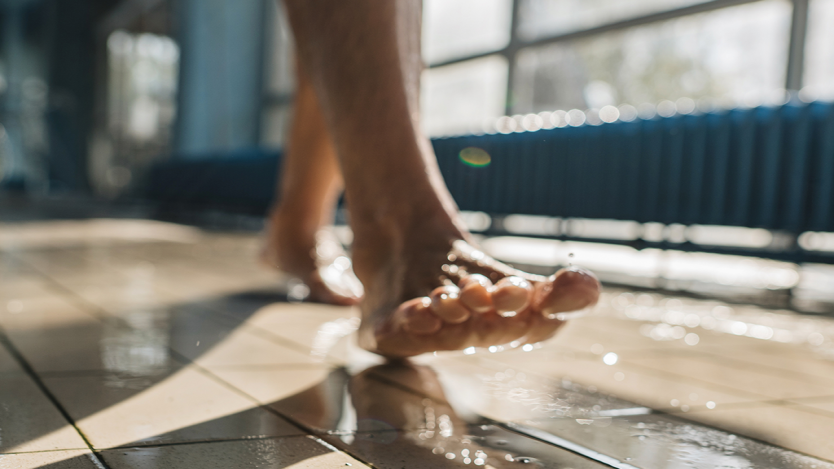 Sponsored education
Discover different treatment options for warts and verruas and when to recommend them to your customers, based on their individual needs
Record my learning outcomes
OTC Category Reviews
Follow month by month updates on topics including asthma, mental health and skin conditions and be able to provide informed advice to customers at the counter.
In OTC Category Reviews
Follow month by month updates on topics including asthma, mental health and skin conditions and be able to provide informed advice to customers at the counter.
Bookmark